This vibrant Pink Spaghetti with Beet Pesto is deliciously nutty, earthy and full of flavor. The beet pesto is perfect with pasta but can also be used on breads and as a pizza sauce.
You might be asking, "Meiko what are you up to now with this pink pasta crap?" And I would respond with a sassy, Hol' Up Boo – dot dot dot, it's not as crazy as you think. Rest assured I'm not in some lab coat testing food with absurd artificial chemicals and dyes to achieve this color. This dish is about as natural as Issa Rae's flat twists, honey.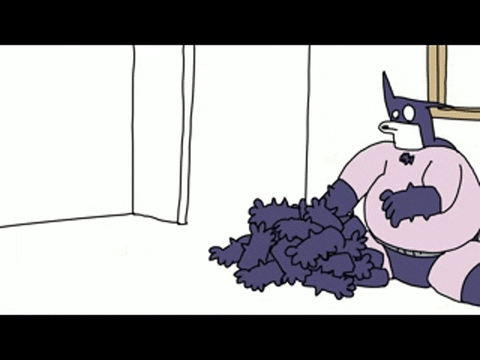 That being said I will forewarn you that this recipe may feel a bit like DIY project because plastic gloves (and maybe even an apron) are a necessity.
Plus we are wrapping up breast cancer awareness month and I can't think of a more suitable contribution than a pink recipe that tastes even better than how amazing it looks.
The secret to achieve the pasta's rich color was the inclusion of beets. Yes I said it, beets. And I'm not talking about the pre-diced and sliced kind. I used the ones that look like you just pulled them out of your garden with the root still intact.
I love beets for their flavor and all their amazing nutritional benefits but I honestly don't cook with them much. So once I got over the initial alarm of the girth of the vegetable and put on my plastic gloves, it was smooth sailing from there.
To prepare the dish I boiled the beets until they were tender. After that rinse them to help them cool down. From there its pretty easy to remove the outer skin (this is where the plastic gloves are important in order to avoid staining your hands). I was feeling extra domestic that day but you don't have to do all this. You can certainly start with pre-peeled and sliced or cubed beets if you like.
I then pulsed the chopped beets in food processor with all the other ingredients and you end up with a vibrant and smooth beet pesto. From there you just toss your already cooked pasta in the pesto and the noodles absorb the color from the beets. It's like magic.
Not only is the dish striking but also beyond delicious. I could definitely see you getting a few cool points if you served this at your next dinner. Give it a try and let me know your thoughts.
Home-Style Turkey Stuffing
Home-Style Turkey Dressing - Moist turkey dressing matched with the perfect blend of cornbread, bread crumbs and savory veggies makes this dish the perfect Thanksgiving side dish.
Ingredients
1 (8x8 baking pan) crumbled day old cornbread (16 oz)
2 tablespoons olive oil
2 cups dried seasoned stuffing
2 turkey necks (or the turkey Innards)
1 red bell pepper, chopped
1 large onion, chopped
2 celery stalks chopped
8 oz white mushrooms, chopped
2 teaspoons ground sage
2 teaspoons black pepper
2 teaspoons kosher salt
2 teaspoons onion powder
2 teaspoon granulated garlic
1 teaspoon oregano
1 teaspoon thyme
2 eggs
3 cups poultry broth
1/4 cup butter, melted
Instructions
Neckbones or Innards

Place neck bones (or innards) in a covered medium size boiling pot of water. Occasionally check them and add more water as needed. Neckbones should always be submerged in water. Let them boil for 45-60 minutes or until meat is tender and falling off the bones. Remove them from the pot and let cool. Reserve stock.
Use fork and/or hands to remove shredded meat from bone (and or chop) and set aside.

Dressing:

Preheat oven 350 F
Add oil to medium sized pan on medium heat. Once hot add onions, celery and bell peppers and cook for 5 minutes. Add mushrooms and cook until all vegetables are softened. Add in all seasonings: sage, oregano, thyme, granulated garlic, onion powder, salt and pepper as well as the shredded meat and mix together. Then remove from heat.
https://www.meikoandthedish.com/pink-spaghetti-beet-pesto/